Meet the Foodie Coaches Genius Model Which Sits At The Core Of our Flagship Elite Mastermind Program
After working with 100's of hospitality venues across Australia & NZ and speaking to over a dozen venue owners each week we have a very clear understanding of the key levers that drive results in this industry.
The Foodie Coaches Genius Model demonstrates this across 3 key category's - People, Profit & Promotion.
We then drill down into their sub categories, and each of those sub categories has it's own important variables and systems that make up the building blocks of your venue.
At a high level, we cover 27 major areas of a hospitality venue all glued together with a specific focus on developing the venue owner at the core, alongside comprehensive Strategy, Structure & Support from the Foodie Coaches team.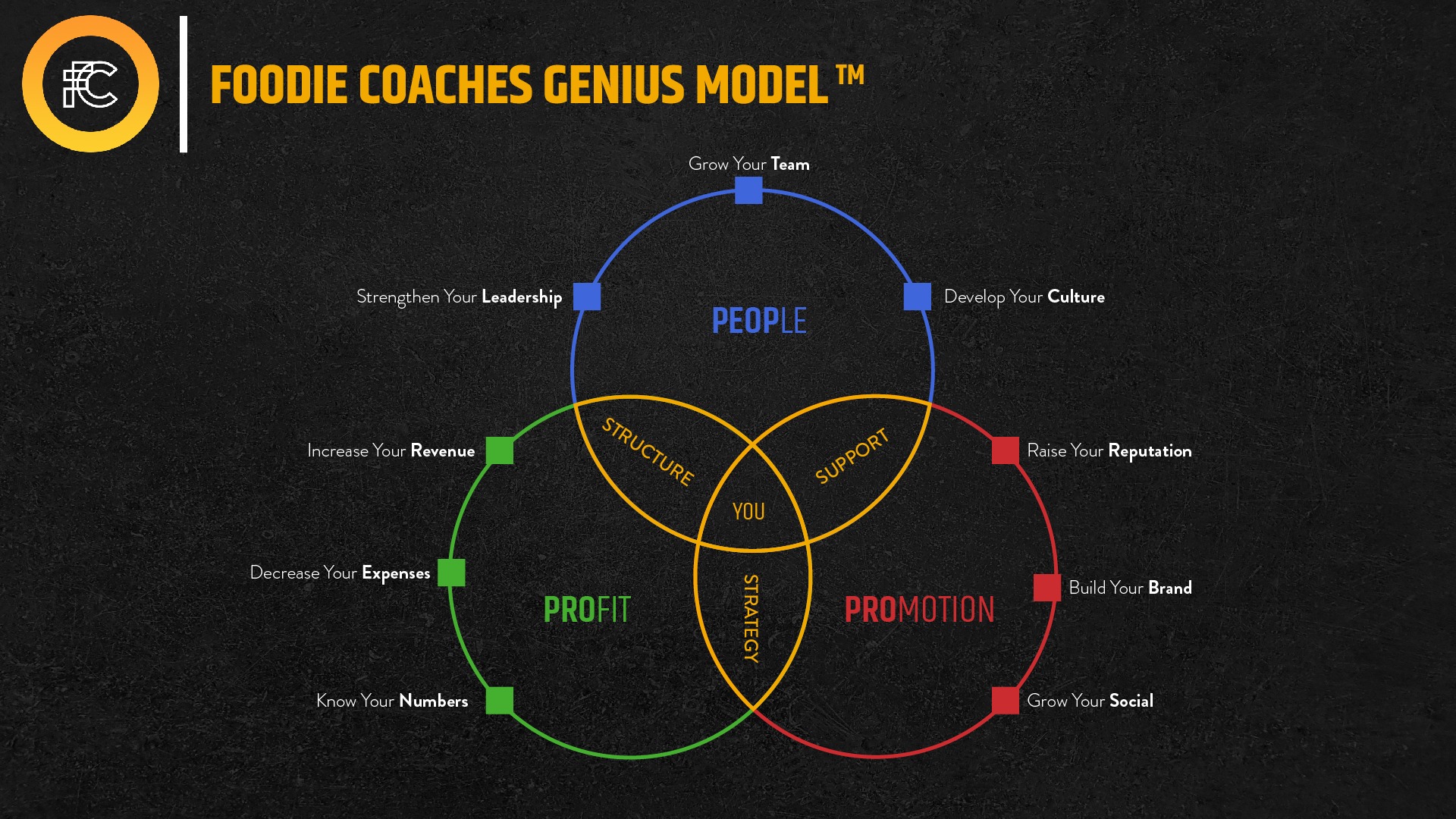 WHICH COACHING PROGRAM SUITS YOU?
There's a good chance you've already got the elements for success in place, but they're not set up to support you. Perhaps you're losing money on things that could be easily fixed, like food waste or inefficient trading hours. Or it may be that more effective marketing is the simplest way to boost your profits. No matter which program you choose, it's certain to help you drastically improve your business.
ELITE MASTERMIND
MARKETING MASTERMIND
TURN INTENTIONS INTO ACTION
Get a free 15-minute consultation and recommended solutions with one of our coaches.